Commercial real estate refers to properties that are used to generate profit, and includes both retail and industrial spaces. Businesses occupying commercial real estate typically lease the space from a building owner/investor. If you are in the market to rent a commercial property, we have some key information and handy tips in what to look for in a commercial space to help you through the process.
Retail properties are specially zoned for business use only. This is where products are sold directly to the consumer. Shops, malls, martial arts studios, and beauty salons are common examples of retail properties.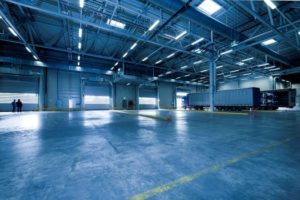 Industrial properties are used for the manufacturing of goods and products. They include warehouses (used for storage or distribution of products), garages, and manufacturing locations such as factories or plants. "Flex" or "mixed use" are terms for space that is a combination of warehouse and manufacturing. Industrial spaces may be zoned for light, medium or heavy industry.
Finding your space
When searching for a commercial property, the first step you'll need to take is determining your budget. Next, calculate the amount of space your business will require. Finally, determine the specific features your commercial property will require.
For retail space, start with the location, taking into account foot traffic and whether the demographic fits your buyers. Consider whether the neighborhood will be attractive to potential employees as well. Naturally, the property's overall appearance is also key. Is the entrance aesthetically appealing? Does the lighting suit your needs and set the right mood? Natural lighting is especially helpful in enhancing retail space and tends to be in demand. Also, assess whether nearby parking is practical and adequate, if applicable.
For industrial properties, you will likely need to match your specific needs with the space's square footage, zoning, electrical system, ceiling height, floor load, parking, and HVAC system. Inquire about modification if necessary. Also, ask about and expansion possibilities if you think you may need to enlarge your business down the road.
Final considerations
Once you have located one or more suitable properties, ask about extra costs, lease pricing and duration, and whether the lease is gross or net (more about commercial leases in a future blog post). Be aware that commercial leases generally require far more negotiation than residential contracts.
The experts at Newtown Realty will answer all your questions and be on hand to help through the entire process.