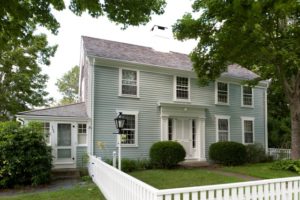 Are you ready to sell your home? Congratulations! Our list of top tips for home sellers can help you achieve the best price for your home, and often at a faster rate. Whether you're a first-time seller or you've been through the process before, it never hurts to learn from the pros and expand your knowledge of proven selling practices.
1. Make sure the price is right
Pricing a home for sale can be tricky. This important step is best left to the expertise of an experienced real estate agent who knows the area and understands subtle variables that may not factor into an estimation tool like Zestimate by Zillow (though it can be a fine place to get started). An agent can help you avoid the pitfall of overpricing, which may slow down the sale process while pricing your home competitively can invite a burst of interest and activity.
2. Take care of needed improvements and upgrades
Resolve any issues that might come up in a home inspection, or deter buyers on sight. Keep in mind that home improvement projects vary widely in their return on investment. (The replacement of garage doors, for example, tends to offer the highest ROI while the installation of a patio is known to provide the lowest.) Also, the value of major upgrades can fluctuate somewhat from year to year. This article from realtor.com rates the value of popular projects for 2018 and explains the potential economic factors that are currently at play.
3. Curb appeal
Projects that enhance your home's curb appeal tend to have the best return on investment, perhaps even more so than renovating a kitchen or bathroom. It's often helpful to repair and clean up roof imperfections, give the front door a fresh coat of paint (perhaps adding a pop of color), replace aging light fixtures, power wash siding and clean windows, enhance landscaping with new plantings and fresh mulch, and make sure your mailbox is in good repair.
4. Declutter and stage
Kind of a no-brainer, removing clutter cannot be understated as a means of allowing buyers to see the property in its best light and imagine your home as their own. Clear off surfaces, thin out knick-knacks and personal items, and consider removing unnecessary furniture that may make rooms look smaller. Renting a storage unit may be worth your while. Of course, getting rid of clutter is easier said than done for some homeowners. There are countless helpful resources online, including this step-by-step guide. Next, make your home truly shine for potential buyers by giving it a top-to-bottom cleaning and freshen up wall paint with neutral colors. You may want to get specific staging advice from your Newtown Realty agent or use this helpful guide.
5. Showings/open houses
Give potential buyers, and their agents, room to explore your home unencumbered by leaving your house during showings. This admitted inconvenience will be far outweighed by the opportunity to sell your home to the right buyers. Of course, an open house allows your home to bring in a bunch of potential buyers (and realtors) at once, minimizing this disruption and potentially enhancing interest in your home. Ask your agent if an open house is the right choice for you.
6. Choose the best day to put your home on the market
Many people know that spring is the best time to list a home, followed by autumn, while the period right before Christmas is far from ideal. You can get a bit more strategic in picking the best month and day of the week to put your house on the market, by considering extra variables. Our agents can advise you on the best time to list your home, based on the national market as well as those of your community and surrounding towns.
7. Negotiate wisely
It's important to consider your priorities; such as whether you holding out for the best price possible or simply selling your home fast. Then, as offers arrive, you can consult with your agent about points to negotiate in order to reach your goals.
8. Moving and packing
Don't wait until the last minute to book a moving company, especially if you plan to move in the spring. You can also plan ahead by acquiring moving boxes ahead of time and starting the packing process early. This way, you'll be accomplishing two tasks in one by decluttering while you pack!
There's no need to feel daunted by the prospect of putting your home on the market, especially with now that you're equipped with these proven tips. You can breathe a little easier knowing that our knowledgeable Newtown Realty agents are ready and eager to guide you every step of the way toward achieving the sale of your home.