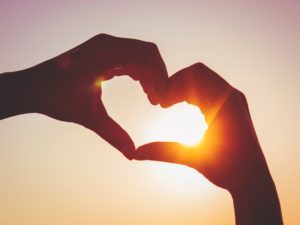 Nonprofit organizations are important assets to our communities. Depending on their specialties these groups might provide benefits for area residents, offer services to specific populations, address a need for cultural awareness, or some combination of the above.
Nonprofits often rely on volunteers – whose time, energy and talents help form the backbone of many organizations. Donating our time to causes we care about is beneficial for us too. Evidence shows that giving back enhances mental functioning, lowers stress, provides a sense of purpose and builds self-confidence, especially in older adults.
In the spirit of the holiday season, we have created a handy list of prominent and respected nonprofit organizations located in the towns we serve, allowing you to scroll through the diverse array of resources and opportunities that are just around the corner. We hope you'll be inspired.
Bethel
Ability Beyond Empowers disabled individuals through job training & placement, educational enrichment and supported living http://abilitybeyond.org/
Ben's Bells Known for their distinctive hand-painted chimes, Ben's Bells is on a mission to inspire acts of intentional kindness between communities and individuals https://bensbells.org/
Save-A-Suit Provides former military and college graduates with professional business attire http://saveasuit.org/
Brookfield
Brookfield Craft Center Teaches skills of craftsmanship and offers courses and workshops to the general public http://www.brookfieldcraft.org/
Regional YMCA of Western Connecticut http://www.regionalymca.org/
Easton
Boys and Girls Club of Redding-Easton After school and summer programs for area children http://bgcre.net/
Monroe
SPCA of Connecticut No-kill shelter for cats and dogs http://www.spcact.org/
Monroe Family YMCA http://www.ymcaofmonroe.org/
Newtown
Avielle Foundation Works to prevent violence and build compassion through brain research, community engagement and education https://aviellefoundation.org/
Ben's Lighthouse Establishes programs that empower young people to develop empathy and social connections through outreach and community building http://benslighthouse.org/
Boots and Buddies Therapeutic riding (a form of cognitive and physical therapy) for people of all abilities http://www.bootsandbuddies.com/
Catherine Violet Hubbard Animal Sanctuary & Foundation Dedicated to acts of kindness and compassion through the building of an animal sanctuary which will offer educational programs for the community and refuge for animals in need https://cvhfoundation.org/
Charlotte Helen Bacon Foundation Advocates for therapy and comfort dogs and provides scholarships for veterinary medicine and bereaved parents http://charlottehelenbaconfoundation.org/
Golden Opportunities Outreach services, programs and activities for older adults, and respite care for caregivers http://www.goldenopps.org/index.html
LOF (Leap of Faith) Adaptive Skiers Empowers individuals with disabilities to push past their limitations via adaptive water sports http://lofadaptiveskiers.org/
Newtown Action Alliance Works to reduce gun violence through legislation and cultural change http://alliance.newtownaction.org/
Newtown Forest Association Private land trust dedicated to accumulating and preserving open space and forests http://newtownforestassociation.org/
Newtown Youth and Family Services Licensed mental health clinic for community members of all ages http://www.newtownyouthandfamilyservices.org/
NYA Sports & Fitness Sports and wellness programs for all ages https://www.nyasportsfitness.com/about-us
Resiliency Center of Newtown Trauma informed services focused on long-term and community healing in the wake of the Sandy Hook Tragedy https://resiliencycenterofnewtown.org/
Sandy Hook Promise Working to build a national movement of parents, schools and community organizations to deliver gun violence prevention programs and mobilize for the passage of sensible state and national policy https://www.sandyhookpromise.org/
Two Coyotes Wilderness School Classes, camps, after school and homeschool programs focused on forming emotional connections via the natural world http://twocoyotes.org/about/
Redding
Back to the Wild Rehab Promotes and facilitates the preservation and rehabilitation of displaced, injured and orphaned wild animals in preparation for release into their natural habitats http://www.backtothewildrehab.com/contact.html
New Pond Farm An education center and working dairy farm that offers hiking trails and programs for all ages http://newpondfarm.org/
Southbury
Companion Pet Rescue (CPR Dogs) An adoption center that holds outreach adoptions events in the region http://cprdogs.com/
Newbury Musical Theatre Company Promotes the arts through large-scale musical productions starring local talent, and offering educational programs http://www.newburymusicaltheatre.org/