Connecticut is known and appreciated for its bucolic rural settings, proximity to New York City, and old fashioned New England charm. Turns out these are just the ingredients many celebrities look for in a family home or weekend getaway. In this post, we take you on a tour of several distinct homes of the rich and famous in Connecticut. They range from luxurious to relatively modest, brand new to historic, situated in towns that are known for their wealth or far off the beaten path.
Ron Howard
Actor/Director
Greenwich
Ron Howard and his wife, Cheryl Howard lived and raised their children for close to twenty years in this 17,200 square-foot home in Greenwich known as Conyers Farm. The 32-acre property was purchased in 2015 by Netscape founder Jim Clark and his fourth wife, Victoria's Secret model Kristy Hinze. It reportedly sold for $27.5 million.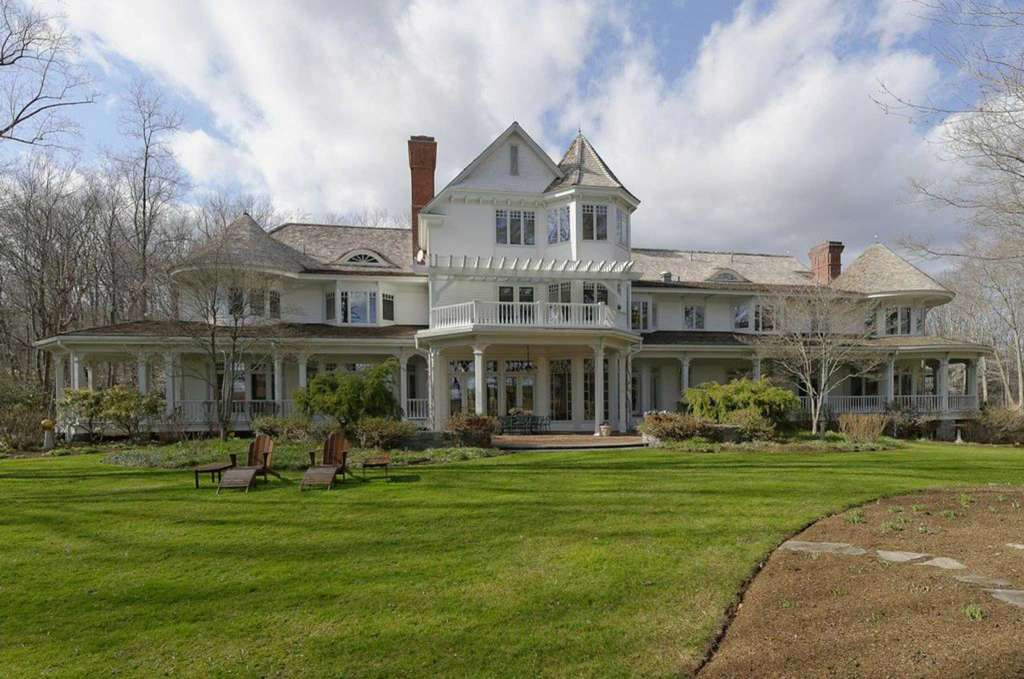 Paul Simon
Singer, songwriter
New Canaan
After 17 years living in this palatial New Canaan estate with 6 bedrooms, 10 baths, and a guest house, Paul Simon and his wife Edie Brickell listed their home for sale in April of 2019. The whitewashed brick Georgian-style home was built in 1938 and sits on a 32-acre, park-like setting far from town. It is listed at $13.9 million.
50 Cent
Rapper/actor/TV producer
Farmington
Rapper 50 Cent, whose real name is Curtis Jackson, lost a bundle on his investment when he sold this 50,000 square foot Farmington mansion for $2.9 million in the spring of 2019. The property, which he purchased for $4.1 million in 2003, languished on the market for 12 years while Jackson filed for Chapter 11 bankruptcy. With its 52 rooms, marble atrium with cathedral ceiling, basketball court, recording studio, indoor pool, club, and casino room, it is known to be the largest house in the northeast. Have we piqued your curiosity? Take this quick video tour of the property.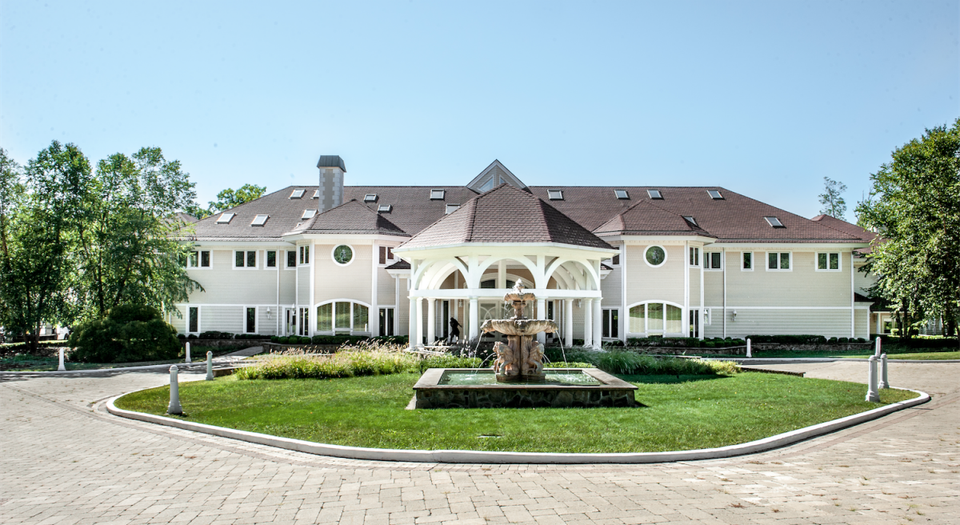 Katherine Hepburn
Actress/Icon of American stage and screen
Old Saybrook
Katherine Hepburn's family home where she lived until her death in 2003, was built in 1939 and sold in 2017 for $11.5 million. The recently renovated waterfront property on 5 acres is 8,400 square feet spread across 3 floors. Its sweeping views, where the Connecticut River meets the Long Island sound, includes 2 lighthouses and a private dock where Howard Hughes once landed his seaplane.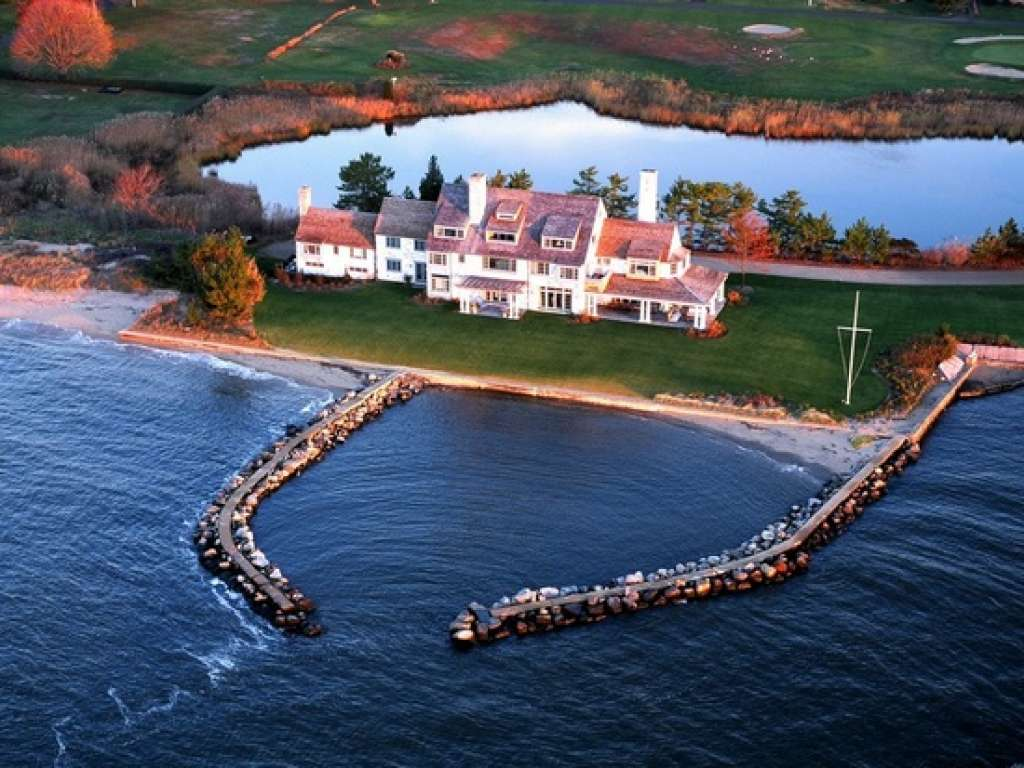 Cyndi Lauper
Singer/songwriter
North Stamford
The 3-bedroom, 4 bath home where Cyndi Lauper lived for 30 years and wrote the Broadway musical, Kinky Boots, sold in 2018 for $804,625. Lauper raised her son in the North Stamford house but chose to let it go once he left for college and she had permanently relocated to New York City. The house originally listed for $1.25 million.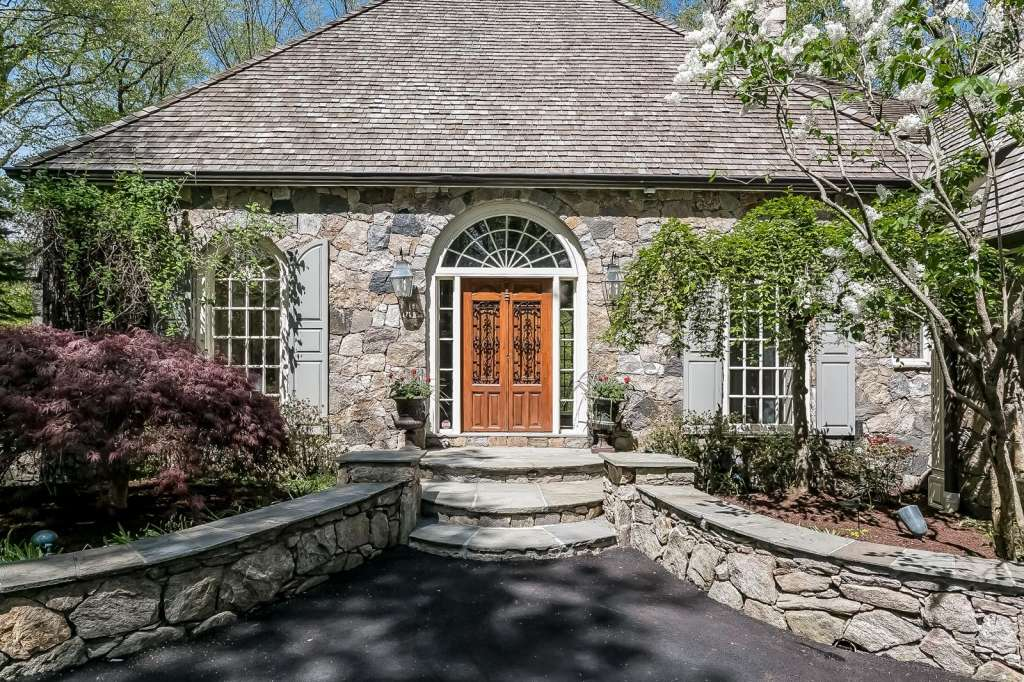 Renee Zelwegger
Actress, star of Judy
Pomfret
The quiet, picturesque town of Pomfret won over Renee Zelwegger in 2004 when she purchased the 39-acre house and grounds known as "Cotton Tavern". She then set about lovingly restoring the vintage home which includes a pool, helipad, guest house, and recreation barn. In 2011, Zelwegger put the house on the market for 1.6 million but later took it off again. The house was built in 1770.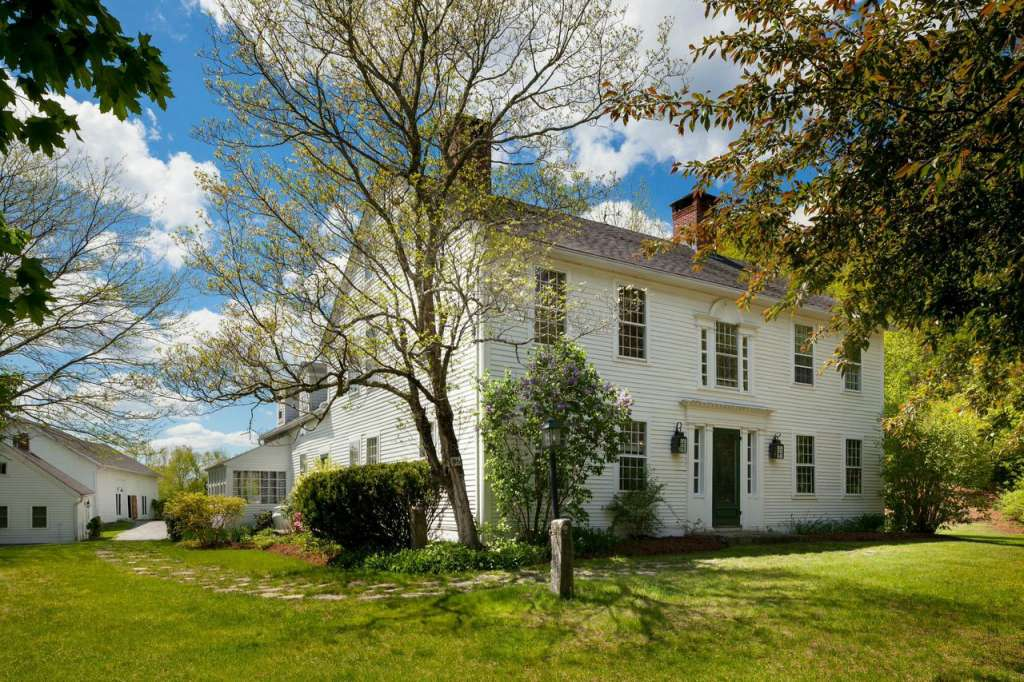 Joe Scarborough
Talk show host, former Congressman
New Canaan
Scarborough put his sprawling New Canaan estate on the market for $4,099,000 in 2017. Set on 2.6 meticulously landscaped acres, the 7,551 square foot house is just one mile from the center of town. Built in 1930, it's been lovingly restored and expanded with a swimming pool, cabana, and terraces. Scarborough lowered the price to $3,690,000 later that year with hopes of buying a smaller property nearby.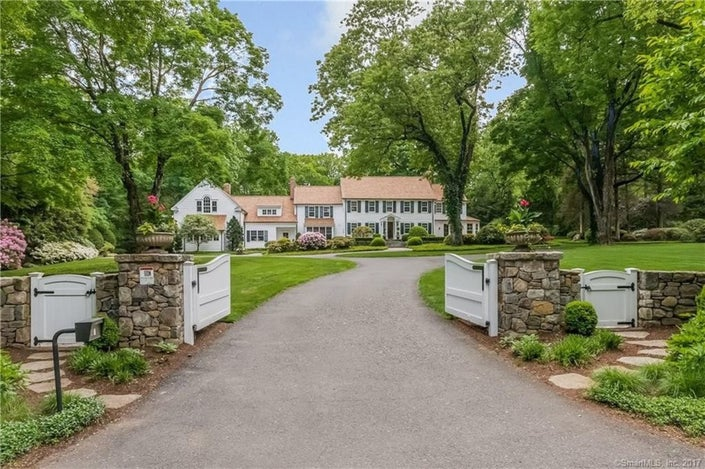 Debbie Harry
Singer/songwriter of Blondie fame
Roxbury
In late 2016, Blondie frontwoman Debbie Harry joined a long list of notable names who have made the quiet, charming village of Roxbury, Connecticut their home. The 2,685 square foot saltbox-style house was built in 1795 and possesses beautiful vintage features such as post-and-beam ceilings, wide-plank floors, original thumb-latch doors, and pastoral grounds on 3.5 acres. The home is lovingly restored and updated as well. Harry bought the property for a reported $785,000.