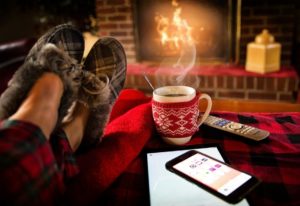 Autumn's chilly mornings and shortening days inevitably remind us that the trees will soon lose their leaves and before we know it, winter will be upon us.
This can be a great time to look around at your home and consider whether it offers all the seasonal qualities and comforts you desire. If you look forward to cozying up by the fire with a cup of tea in cold weather, do you enjoy the crackling of wood in the hearth – or wish for the ease of a gas fireplace that can be started with the push of a button?
Perhaps you yearn for easy access to skiing and snowboarding up north, or an airport to send you south to warmer climates.
Would bigger windows and lighter rooms lighten your mood during the shorter days of winter with its pewter New England sky? A good view of snowy trees and winter birds can enhance the best aspects of winter.
You may decide you could use more room to comfortably fit new exercise equipment. Hopping on the treadmill or elliptical and lifting weights is a great way to stay fit – and keep the winter blues at bay.
Or you might be an "empty nester," with a desire to downsize, saving on taxes and extra heating and cooling expenses.
Selling your home is a big decision and the process can take a while. So this just might be the perfect time to pause as you watch the birds fly south and ponder your wishes for a future home, whatever the season.
Give us a call today to learn what your house is worth, and let our team find the right new home for you. We can also help find the strongest buyer to "adopt" the home you leave behind.