It's important to do your research before entering the world of buying or selling real estate. Take time to learn the ins-and-outs of today's market, get the inside scoop on savvy strategies and pitfalls, and you'll be more likely to set yourself up for success. At the same time, you won't want to believe everything you read. Myths about real estate abound. We don't want you to be misled. To that end, we've created this list of 5 real estate myths and the truth you need to know. (Check back next month for part two of our top ten myths.)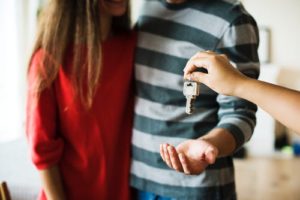 1. Agents will tell you whatever it takes to make a sale
Real estate agents depend heavily on their reputations to succeed and the best agents are careful to uphold their clients' trust. Representing properties honestly is a necessity for any agent. Also, it's against the law for agents to make false statements or even misrepresentations. They could lose their license to practice and even be prosecuted for lying. So, while every profession has a few bad apples, it just isn't done.
2. When making an offer, it's best to start off low
The smart way to start a negotiation is to aim for the sky, right? Actually, if you make an offer that's absurdly low – or even out of the reasonable range – you run the risk of offending the seller. There's a good chance they won't consider you as a serious contender and might only slightly come down on the price – if they come back with a counteroffer at all. Instead, consult with your agent and decide on an offer that's realistic for both you and the seller.
3. Agents won't help you get a bargain because they make less on commission
This argument may sound true on its face but it falls apart as soon as you consider the numbers. A typical agent's commission is about 6 percent. So a savings of $10,000 on a home in the $300,000 range means the agent only takes in $150 less. Logically, this small amount of money is hardly going to prevent an agent from making the client happy. On the contrary: by securing substantial savings, the agent improves her chances of getting referrals and repeat customers, and maintaining a solid reputation.
4. Being a landlord is a full-time job
There was a time when being a landlord meant many hours driving from one property to another, checking on tenants and looking into maintenance issues. These days, software programs streamline the entire process. Finding tenants, collecting rent, and even property maintenance can be handled largely from your computer, leaving you time to work full or part-time on other endeavors.
5. (Or conversely,) owning a rental property is passive income
At the same time, being a landlord is not a passive job. Setting up and maintaining the systems mentioned above requires organization and attention to detail – so you'll need to set aside the extra hours as needed. It's also important to keep in mind that when problems suddenly arise someone will need to be available last minute – whether that's you or a property manager you've chosen to hire. All in all, If you know what you're getting into and take the right steps to prepare, becoming a property owner can be a positive experience and a smart investment.